Ep. 12: WWE Backlash preview, Lesnar, Jericho, Top 5 managers of all time!
WWE Backlash is this Sunday, with some big matches to be settled! After a bonus Monday episode, Joe and Tim are back on their normal Wednesday to bring you Episode 12, previewing the co-branded pay-per-view:
🤼 Shinsuke Nakamura vs. A.J. Styles (WWE Championship, No DQ)
🤼 Charlotte vs. Carmella (SmackDown Women's Championship)
🤼 Nia Jax vs. Alexa Bliss (Raw Women's Championship)
🤼 Seth Rollins vs. The Miz (Intercontinental Championship)
🤼 Jeff Hardy vs. Randy Orton (U.S. Championship)
🤼 Roman Reigns vs. Samoa Joe
🤼 Daniel Bryan vs. Big Cass
🤼 Braun Strowman and Bobby Lashley vs. Kevin Owens and Sami Zayn
The guys also go over some big news:
🤼 Brock Lesnar's possible future with the WWE Universal Championship (Hint: CM Punk?)
🤼 Chris Jericho done with New Japan Pro Wrestling — what's next?
Plus … Joe writes a possible long-term story for Finn Balor….
And the guys name their Top 5 managers of all time! Tweet us yours!
Thanks for reading and listening! Now we need your help. We're tagging you in:
Ep. 15: SmackDown moves to Fridays on Fox, Top 5 Worst WWE Champions
Joe and Tim discuss WWE SmackDown Live moving to Fridays on the Fox network starting in 2019 and cringe at the idea of pay-per-views moving to a guaranteed four hours.
Oh, and they're forced to talk about Bobby Lashley again….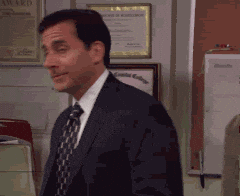 They spin through other big news, like Enzo Amore being cleared of charges and Randy Orton's knee surgery.
This Week's Top 5: Worst WWF/E Champions with long reigns
Plus:
🤼 Joe and Tim share several ideas for stables — including their fantasy heel groups, inspired by the #TweetThisRing of the Week from @adamkiss20!
🤼 They react to Nia Jax-Ronda Rousey Raw showdown and the big issue with it so far.
🤼 Tim tries his hand at an Irish accent in honor of Becky Lynch!
Thanks for listening! Now, we're tagging you in:
Ep. 14: Bullet Club's 'All In' sells out, Top 5 Memorable Botches
Joe and Tim are back in action, chatting about Cody Rhodes, The Young Bucks and Bullet Club's 'All In' event that sold out in less than 30 minutes!
29 minutes & 36 seconds.

Thank you. Very much. pic.twitter.com/imOxKUSNsC

— Cody Rhodes (@CodyRhodes) May 14, 2018
What does this mean for the future of independent wrestling shows? What big names have committed? Hint: One of them is C.M. Punk (sorta)!
Their Top 5 this week: Most Memorable Botches!
Plus:
🤼 Drew McIntyre and Dolph Ziggler continue to run roughshod over Raw. What's next for them?
🤼 Do Bo Dallas and Curtis Axel have a long future as "The B Team"?
🤼 We introduce our Tweets of the Week! Be sure to tweet us before next week's show, and we'll give you a shoutout if we like it!
Thanks for listening! Now, we're tagging you in:
Ep. 13: Backlash review, Kazarian's tweet, the problem with Ember Moon
WWE Backlash was … a pay-per-view. Joe and Tim will give a match-by-match recap and talk about the fallout on Raw and Smackdown.
The guys also go over rumors and news:
🤼 Brock Lesnar not defending the Universal Championship at Money In The Bank?
🤼 WWE trying to push Roman Reigns as the new Daniel Bryan? As The Miz would say, "Really?"
🤼 Frankie Kazarian's tweet might be dividing the online wrestling world.
🤼 The guys are huge Ember Moon fans, but they see one problem that needs to be fixed soon.
Plus, remembering Owen Hart after what would've been his 53rd birthday Monday, and the results of the first Money In The Bank qualifying matches! Who's going to try climbing the ladder to success?
This week's Top 5: Rising Breakout Stars on the main roster. Tweet us yours!
It's Blitz Week on the In This League podcast network! We need your rating and reviewing fingers!