Ep. 15: SmackDown moves to Fridays on Fox, Top 5 Worst WWE Champions
Joe and Tim discuss WWE SmackDown Live moving to Fridays on the Fox network starting in 2019 and cringe at the idea of pay-per-views moving to a guaranteed four hours.
Oh, and they're forced to talk about Bobby Lashley again….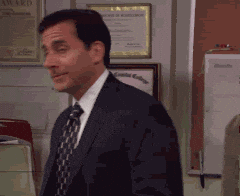 They spin through other big news, like Enzo Amore being cleared of charges and Randy Orton's knee surgery.
This Week's Top 5: Worst WWF/E Champions with long reigns
Plus:
🤼 Joe and Tim share several ideas for stables — including their fantasy heel groups, inspired by the #TweetThisRing of the Week from @adamkiss20!
🤼 They react to Nia Jax-Ronda Rousey Raw showdown and the big issue with it so far.
🤼 Tim tries his hand at an Irish accent in honor of Becky Lynch!
Thanks for listening! Now, we're tagging you in:
WWE TLC Preview and Predictions, Top 5 Moments of 2018
Joe and Tim recapped the latest episodes of Raw and SmackDown Live but looked toward the bigger picture this weekend with WWE's TLC pay-per-view.
The card looks … quite great, actually. Daniel Bryan vs. A.J. Styles. Becky Lynch vs. Charlotte Flair vs. Asuka. Seth Rollins vs. Dean Ambrose.
Plus, the guys list their Top 5 Memorable WWE Moments of 2018.
Want to join our stable? We're tagging you in:
RIP Dynamite Kid, Top Surprises in 2018 Pro Wrestling
Joe and Tim started off the latest episode with the sad news that Dynamite Kid passed away. The guys talked about his tragic life but brilliant in-ring work.
Plus, they reviewed Raw (ugh, for the second straight week) and SmackDown (The A Show) and talked about the All Elite Wrestling trademarks filed by Cody Rhodes and The Young Bucks.
The highlight: They go over "Things We Didn't Expect To Say About 2018 Wrestling" (inspired by Reddit user thelumpur). Tim gave his ideas this week. Joe should chime in next week.
Want to join our stable? We're tagging you in:
SmackDown women save us from Raw, plus Top 5 Underutilized WWE Superstars
Joe and Tim made it out of this week's Worst. Raw. Ever alive and are ready to break down the rest of the week's biggest pro wrestling news:
* Cody Rhodes and the Young Bucks' All Elite Wrestling?
* Lars Sullivan's promotion … and troublesome message board posting
* Thank you, SmackDown women (Becky Lynch, Charlotte, Asuka … and Sonya Deville and Mandy Rose) for saving wrestling this week!
Top 5 Underutilized WWE Performers
Tell us your Top 5. After that … want to join our stable? We're tagging you in: