Ep. 15: SmackDown moves to Fridays on Fox, Top 5 Worst WWE Champions
Joe and Tim discuss WWE SmackDown Live moving to Fridays on the Fox network starting in 2019 and cringe at the idea of pay-per-views moving to a guaranteed four hours.
Oh, and they're forced to talk about Bobby Lashley again….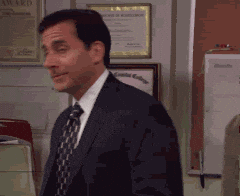 They spin through other big news, like Enzo Amore being cleared of charges and Randy Orton's knee surgery.
This Week's Top 5: Worst WWF/E Champions with long reigns
Plus:
🤼 Joe and Tim share several ideas for stables — including their fantasy heel groups, inspired by the #TweetThisRing of the Week from @adamkiss20!
🤼 They react to Nia Jax-Ronda Rousey Raw showdown and the big issue with it so far.
🤼 Tim tries his hand at an Irish accent in honor of Becky Lynch!
Thanks for listening! Now, we're tagging you in:
WWE FASTLANE RECAP, Harlem Heat in Hall of Fame
WWE's Fastlane event had several highs — The Shield's "farewell", the Raw Tag Team Championship triple threat and a great WWE Championship match included.
Joe and Tim are joined by friend of the show Dan Gorski to review the final PPV before WrestleMania — and do a little fantasy booking for the biggest event of the year. Also, they comment on Harlem Heat's impending induction into the WWE Hall of Fame.
Want to join our stable? We're tagging you in:
NXT CHAMP TOMMASO CIAMPA undergoing surgery, WWE Fastlane Preview
Please excuse Joe and Tophat Tim for sounding a little sad during today's episode. Tim's still crying, cradling his Tommaso Ciampa shirt.
The NXT Champion reportedly will have to relinquish his NXT Championship due to impending neck surgery. Joe and Tim talk about how NXT will fill the void against Johnny Gargano, and one name stands out … BAYBAY!
They also remember the recently deceased King Kong Bundy, discuss Torrie Wilson's WWE Hall of Fame induction and preview WWE's Fastlane PPV.
Want to join our stable? We're tagging you in:
ROMAN REIGNS in remission! Ronda Rousey ragequits
There's … a bit less to talk about than usual on this rest stop on the road to WrestleMania, but Joe and Tim have the great news of ROMAN REIGNS' RETURN!!!
What does his remission mean for his immediate WWE future? What are they thinking for WrestleMania 35?
Also, Ronda Rousey appeared to relinquish the Raw Women's Championship … adding an interesting wrinkle to the expected Ronda-Becky Lynch-Charlotte Flair triple threat match at 'Mania.
The guys riff on these topics, an INTERESTING speed bump on the road to #KofiMania, and more!
Want to join our stable? We're tagging you in: